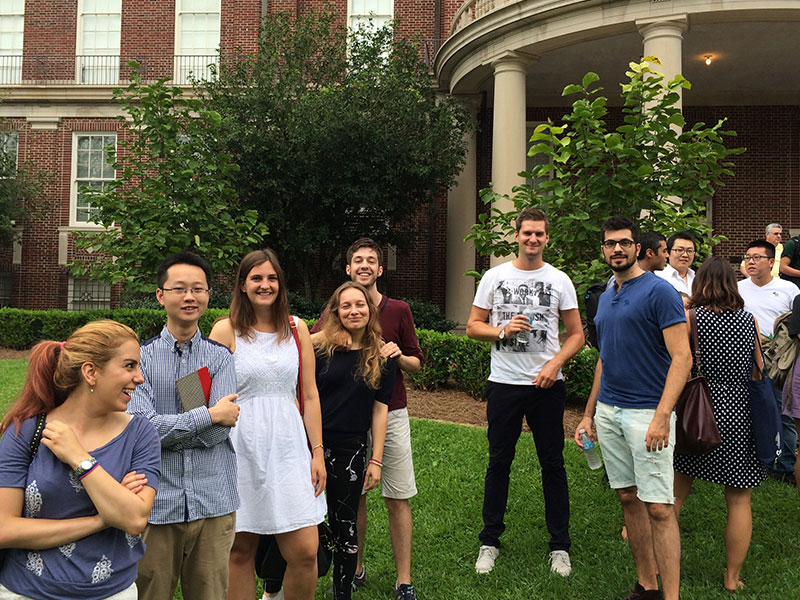 We hope that you will find the following resources useful in your support of international students and scholars in the Tulane community.  
International Partners Outreach Group
Cultivating Success: Navigating Challenges and Empowering International Students 
Professional Development Day 2023 Presentation
Employing International Students 
Employing International Students
Cross Cultural Communication
Adjustment
U.S. Academic Culture
U.S Academic Culture and International Students
Tips for Faculty
Consider adding a welcoming and supportive statement to your syllabus or on Canvas:
"Tulane welcomes students from around the country and the world, and their unique perspectives enrich our learning community. This semester, some international students are facing unique challenges related to time zone differences, visas, travel restrictions, etc. If you feel like your performance in the class is being impacted by your experiences outside of class, please don't hesitate to come and talk with me. To support students whose primary language is not English, services are available on campus including language classes and individual appointments. For more information, contact the English for Academic and Professional Purposes Program at learneng@tulane.edu. The Office of International Students and Scholars (OISS) is also a resource for international students and the larger Tulane community. OISS offers cross-cultural training, advising, programming and support services. They can be reached at oiss@tulane.edu."
U.S. Academic Culture & International Students handout with tips for faculty.
OISS Resources
Please email oiss@tulane.edu with any questions.