Alice Popescu
International Student Advisor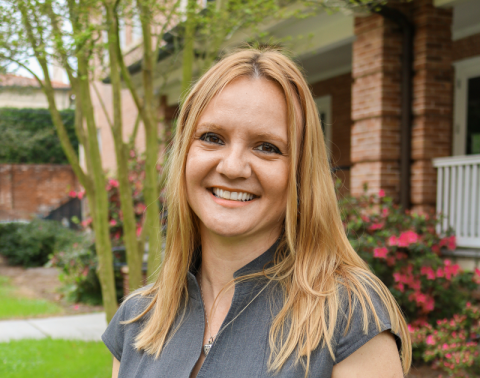 Biography
Alice Popescu has joined Tulane's Office of International Students and Scholars in spring of 2020. She holds a Master's Degree in Modern Government and European Integration from the National School of Political and Administrative Studies in Bucharest, Romania and an MBA from the University of New Orleans. Alice started working in the field of International Education as a Graduate Assistant. After graduating, she continued working in the field and dedicated the last seven years of her career to advising, programming and coordinating international students coming to study in the US.
She was born in Romania, during a time when traveling internationally was an option for very few.  Her journey of discovering the world started when she moved to South Africa at the age of 12. Since then Alice has been passionate about traveling and strongly believes that a person's education can be enhanced through knowledge of other cultures and by engaging in activities that involve people with various backgrounds and beliefs. She is also passionate about sharing her life experiences in order to promote new values and to bring people together.
Alice has been living in New Orleans for the past 10 years and considers it her home.