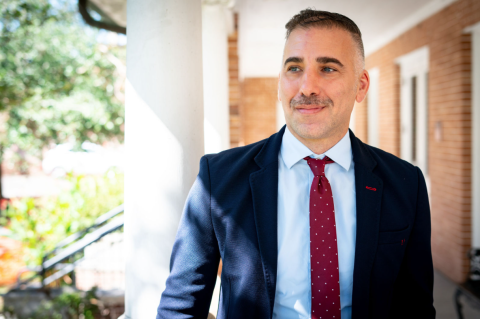 Biography
Frank Calabrese is a Philadelphia native, and is thrilled to join the OISS team in New Orleans.
Frank began his career in higher-ed cultural programming and fund-raising before establishing his own immigration law practice, which he ran for 6 years.  Since 2014, he has worked in international education and he comes to Tulane after holding leadership positions at the University of Pennsylvania and the University of California.   As an immigration attorney by training, he brings a student- and scholar-centered focus with a priority on immigration, compliance, and efficiency. 
Frank holds an undergraduate degree in International Politics and Italian Studies, and a Master's Degree in European Studies – Ethnicity, Nationalism and Migration, both from New York University, and a law degree from Rutgers University.  He's a member of NAFSA, AILA, and the Pennsylvania bar.